Hampstead NH
Design / Build
Our Design Process is a Collaborative Journey, where we work closely with our clients and turn their vison into a reality! Starting with an initial consultation, Then proceeding the consultation 3D Renderings will be developed and Reviewed with the Client, Finally the Building Process and the Outdoor Living Space our your Dreams!
Outdoor Living Design/ Build - Hampstead NH
We are experts at building lovely and useful outdoor living areas that raise the aesthetic and monetary worth of your house. You can create a functional outdoor kitchen, a tranquil retreat, or other outdoor area with the help of our outdoor living design/build services.
We begin by having a consultation with you to ascertain your goals and requirements for your outdoor area. After that, our skilled designers collaborate closely with you to produce a unique design that captures your ideas and satisfies your practical needs. To help you envision your project and make sure it lives up to your standards, we'll give you comprehensive plans and 3D renderings.
Our team will execute your assignment once the design is complete. We offer a broad range of outdoor living design and construction services, including pools, outdoor kitchens, fire and water features, decks and patios, pergolas and pavilions, lighting, and outdoor sound systems.
Pools, Patios and Landscape Construction - Hampstead NH
To assist you in building the outdoor living space of your desires, we provide a variety of services for Pools, Patios, and Landscape Construction. Because we are aware that each client's requirements are particular, we offer individualized consultation services to assist you in developing a strategy that meets your needs while also exceeding your expectations.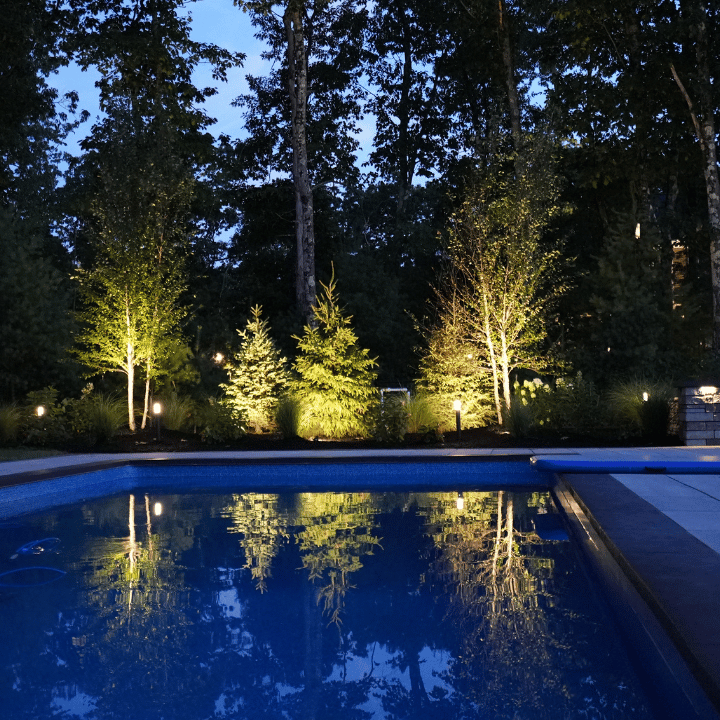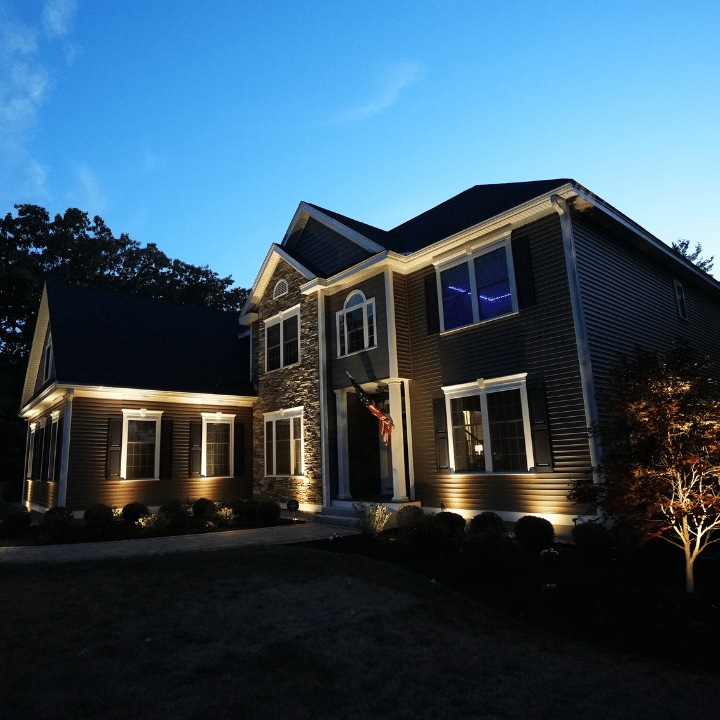 Front Entrance Landscape Design - Hampstead NH
The first image that guests will have of your property, in our opinion, is made at the front door of your home. We provide front entrance landscape design services to assist you in making a stunning entrance that represents your personal style and raises the curb appeal of your house. Among the services we offer for front entrance landscaping are:
Design: Together, you and our team of skilled landscape designers will come up with a unique plan that accentuates your front entrance and harmonizes with the architecture of your house. To produce a harmonious and stunning design, we'll take into account elements like color, texture, and size.
Installation: After creating your design, our team of landscapers will put it into action by planting trees, shrubs, flowers, and other gardening elements that improve the appearance of your home's exterior. Your front entrance's components will all be installed to the greatest standards thanks to our care and attention.
Maintenance: After we've finished designing your front entrance, we can offer continuing upkeep services to keep your landscaping looking gorgeous and healthy. We'll make sure that your front entrance always looks its best, from pruning and fertilizing to yearly clean-up.
3D Renderings - Hampstead NH
We recognize that attempting to visualize your landscaping job before it is finished can be difficult. We provide 3D rendering services to let you see your idea come to life before we even start construction. With the aid of cutting-edge technology, we can produce incredibly realistic images of your landscaping job with our 3D rendering services. Our 3D Renderings offerings will enable you to:
Visualize Your Project: Our 3D Renderings will help you see your project in complete detail, including the positioning of plants, hardscaping elements, and outdoor lighting. You'll be able to see how every aspect of your project works together to produce a unified and lovely design.
Make Informed Decisions: Before your job even begins, you'll be able to make informed decisions thanks to our 3D renderings. Changes to the design can be made, and you can instantly see how they will appear.
Time and money are saved because you can visualize your project using our 3D rendering services and make changes and adjustments before the building begins. Avoiding expensive changes during building can help you save time and money.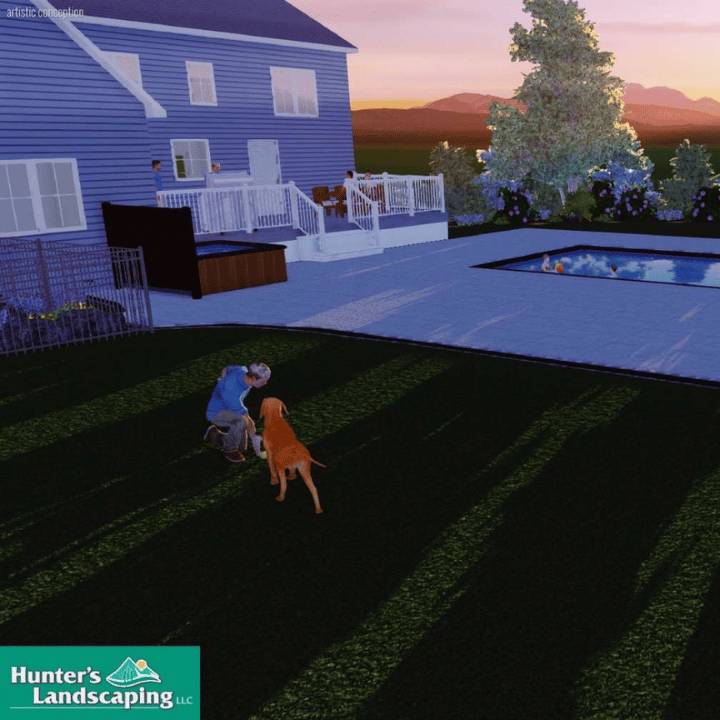 Design Build Contact Submission Form
Transform your Backyard today!
Our comprehensive landscaping services include design, build, hardscaping, landscaping, and
stunning lighting solutions, creating exceptional outdoor living spaces.