Our Design Process is a Collaborative Journey, where we work closely with our clients and turn their vison into a reality! Starting with an initial consultation, Then proceeding the consultation 3D Renderings will be developed and Reviewed with the Client, Finally the Building Process and the Outdoor Living Space our your Dreams!
Our design process involves creating 3D renderings using state-of-the-art computer software to bring your vision to life. We offer a comprehensive range of services, including pool installation, outdoor kitchens, fireplaces, lighting design, walkways, retaining walls, and lawn installations. Our expert designers will work closely with you to understand your needs and preferences, ensuring that every detail is perfect before we begin the build process.
The design process starts with an initial consultation where we'll discuss your goals, budget, and timeline. We'll also take a detailed survey of your property to better understand its unique characteristics and challenges. Our designers will then create a custom 3D rendering of your project, allowing you to visualize the finished product before any construction begins.
Once the 3D rendering is complete, we'll present it to you for your review and feedback. We'll make any necessary revisions to ensure that the design meets your expectations and preferences. Once you're completely satisfied with the design, we'll move forward with the build process, using the 3D rendering as our guide. Our goal is to ensure that the final product exceeds your expectations and provides you with the outdoor space of your dreams.
Outdoor Living Design/ Build
We specialize in creating beautiful and functional outdoor living spaces that enhance your home's beauty and value. Our Outdoor Living Design/Build services provide you with a comprehensive solution for creating a peaceful retreat, a space for entertaining, or a functional outdoor kitchen.
We start by consulting with you to understand your vision and needs for your outdoor space. Our experienced designers then work closely with you to create a custom design that reflects your ideas and meets your functional requirements. We'll provide you with detailed plans and 3D renderings to help you visualize your project and ensure that it meets your expectations.
Once the design is finalized, our team will bring your project to life. Our Outdoor Living Design/Build services include a wide range of features, including Pools, outdoor kitchens, fire Features, water features, decks and patios , pergolas and Pavilions, lighting and outdoor sound systems.
Once the design process is complete and the plans have been finalized, it's time to start building your dream landscape. Our team of experts will work with you to ensure that every aspect of the design is executed to perfection. From the installation of pools and outdoor kitchens to the building of walkways and retaining walls, we use only the highest quality materials and equipment to bring your vision to life.
Our skilled craftsmen pay close attention to every detail, ensuring that your landscape is not only functional but also beautiful. We pride ourselves on our ability to create outdoor spaces that are both aesthetically pleasing and practical. Whether you're looking to create an outdoor oasis for entertaining or a peaceful retreat for relaxation, we have the expertise to make it happen.
Throughout the building process, we maintain open communication with our clients to ensure that everything is being done according to their preferences. We believe that collaboration is key to creating a successful landscape design, and we work closely with our clients every step of the way. With our attention to detail and commitment to excellence, you can be sure that your landscape will be everything you dreamed of and more.
Pools, Patios and Landscape Construction
We offer a range of Pools, Patios, and Landscape Construction services to help you create the outdoor living space of your dreams. We understand that every client's needs are unique, which is why we provide personalized consultation services to help you create a plan that meets your budget and exceeds your expectations.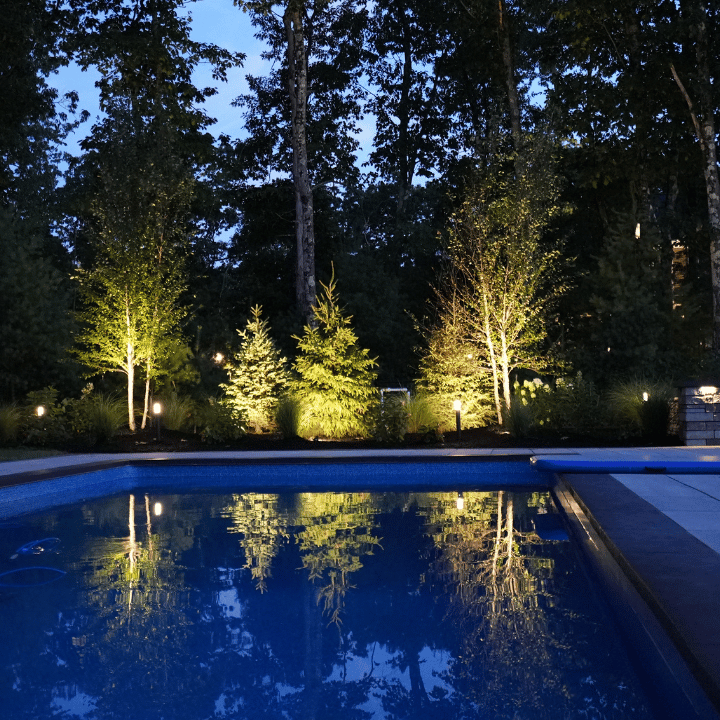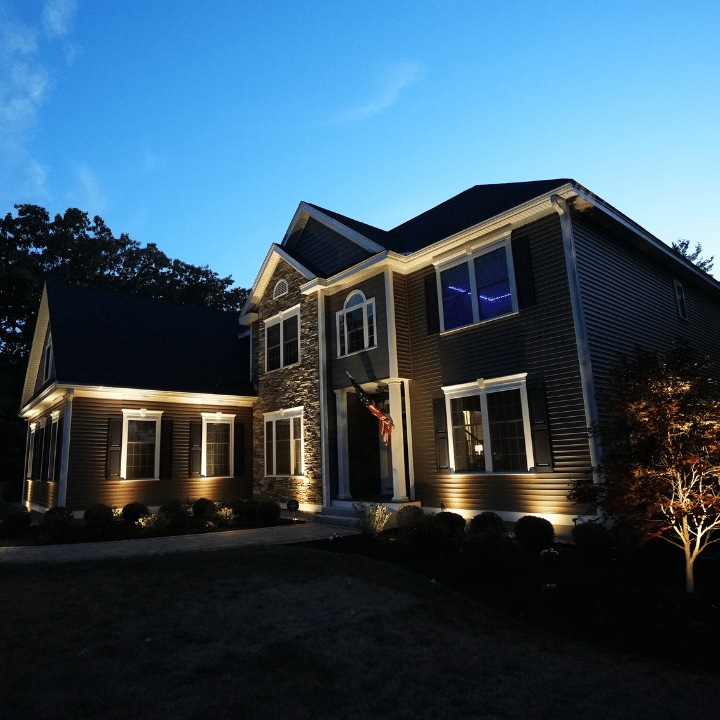 Front Entrance Landscape Design
We believe that your home's front entrance is the first impression visitors will have of your property. That's why we offer Front Entrance Landscape Design services to help you create a stunning entrance that reflects your personal style and enhances your home's curb appeal. Our Front Entrance Landscape Design services include:
Design: Our team of experienced landscape designers will work with you to create a custom design that complements your home's architecture and enhances your front entrance. We'll consider factors like color, texture, and scale to create a cohesive and beautiful design.
Installation: Our team of landscapers will then bring your design to life, installing trees, shrubs, flowers, and other landscaping features that enhance your home's curb appeal. We'll ensure that every element of your front entrance is installed to the highest standards.
Maintenance: Once your front entrance is complete, we can provide ongoing maintenance services to keep your landscaping looking beautiful and healthy. From pruning and fertilizing to seasonal clean-up, we'll ensure that your front entrance always looks its best.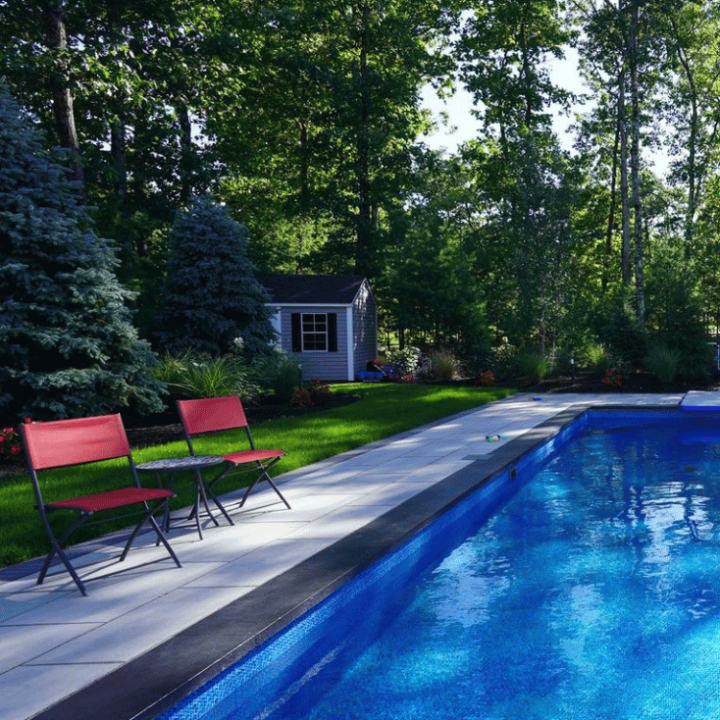 Our specialized services, we can help you create a truly unique and stunning outdoor space that meets your every need and desire.
Pool installation: We specialize in designing and installing custom pools that are tailored to your specific needs and preferences. Whether you want a small lap pool for exercise or a large family pool for relaxation and entertainment, we can create the perfect oasis for you.
Landscape design and installation: Our team of experts can help you transform your outdoor space into a beautiful and functional landscape. We offer a range of services including site analysis, plant selection, hardscaping, irrigation, and more.
Fire and water features: Adding a fire or water feature to your outdoor space can create a dramatic focal point and add ambiance to your setting. Our team can design and install features like fire bowls, waterfalls, fountains, and more.
Outdoor audio and lighting design: We can help you set the mood for your outdoor living space with custom lighting and audio solutions. From accent lighting to pathway lighting and from speakers to sound systems, we can create an immersive and enjoyable outdoor experience.
Outdoor Kitchens & Fireplace
Fireplaces, outdoor kitchens, and outdoor living spaces are becoming increasingly popular among homeowners who want to create a cozy and functional outdoor oasis. A fireplace can serve as a focal point for gatherings, and also provides warmth and comfort during colder months. Outdoor kitchens allow for cooking and entertaining in the great outdoors, and can include features such as grills, sinks, refrigerators, and even pizza ovens. Outdoor living areas can be customized to suit any taste and lifestyle, and may include features such as seating areas, dining spaces, and even outdoor televisions. By incorporating these elements into your outdoor space, you can create a welcoming and functional area that can be enjoyed by family and friends year-round.
In addition to fireplaces, outdoor kitchens, and outdoor living spaces, we also specialize in creating unique fire and water features that add an extra element of relaxation and beauty to your outdoor oasis. we understand that every client has different needs and preferences when it comes to their outdoor living space. That's why we take the time to listen to your ideas and work closely with you throughout the entire design and installation process. Our goal is to create a space that not only looks beautiful but also functions perfectly for your unique lifestyle.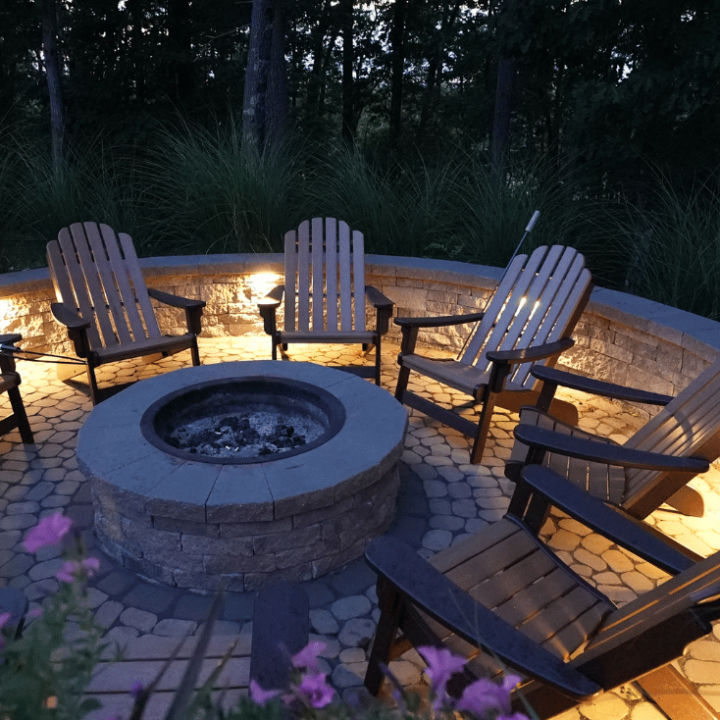 We understand that it can be challenging to visualize your landscaping project before it's completed. That's why we offer 3D Renderings services to help you see your project come to life before we even break ground. Our 3D Renderings services use advanced technology to create highly detailed, realistic images of your landscaping project. With our 3D Renderings services, you'll be able to:
Visualize Your Project: Our 3D Renderings will help you see your project in full detail, including the placement of plants, hardscaping features, and outdoor lighting. You'll be able to see how all the elements of your project come together to create a cohesive and beautiful design.
Make Informed Decisions: Our 3D Renderings will allow you to make informed decisions about your project before it's even started. You'll be able to make changes to the design and see how those changes will look in real-time.
Save Time and Money: By visualizing your project with our 3D Renderings services, you'll be able to make changes and adjustments before we start construction. This can save you time and money by preventing costly changes during construction.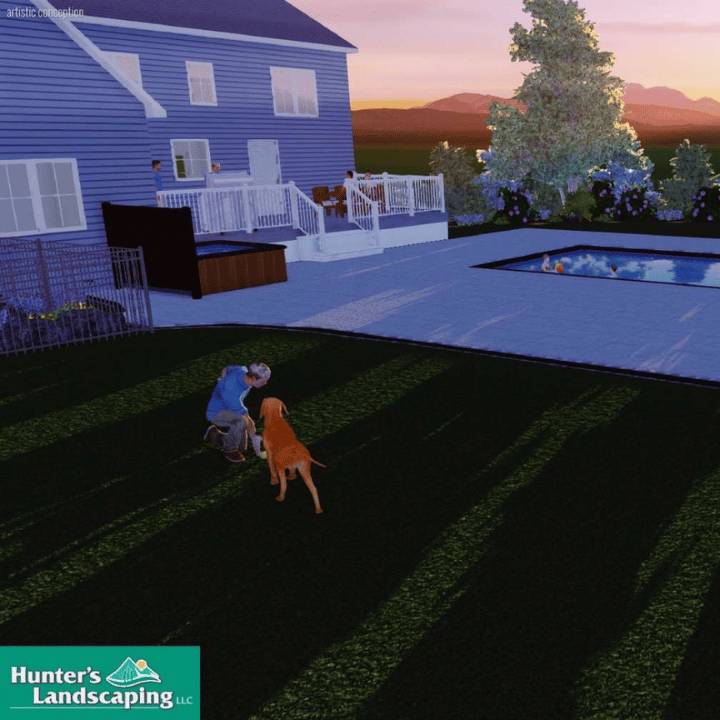 Design Build Contact Submission Form
Transform your Backyard today!
Our comprehensive landscaping services include design, build, hardscaping, landscaping, and
stunning lighting solutions, creating exceptional outdoor living spaces.