Atkinson NH
Hardscaping Services
Walkways, Patios, and Retaining Walls
Patios - Hardscape - Atkinson NH
Your outdoor area is an extension of your home, and at Hunter's Landscaping LLC, we recognize this. We provide beautiful patio designs that make the ideal outdoor haven for you to unwind, entertain, and appreciate. Our skilled planners and installers collaborate closely with you to create a patio that perfectly suits your preferences and requirements.
We provide a variety of materials, hues, and designs so that you can create a patio that is both lovely and distinctive. We have the know-how to meet your needs, whether you want a cozy area for small meetings or a sizable entertainment space for hosting family and friends. We take pleasure in providing outstanding customer service and top-notch workmanship.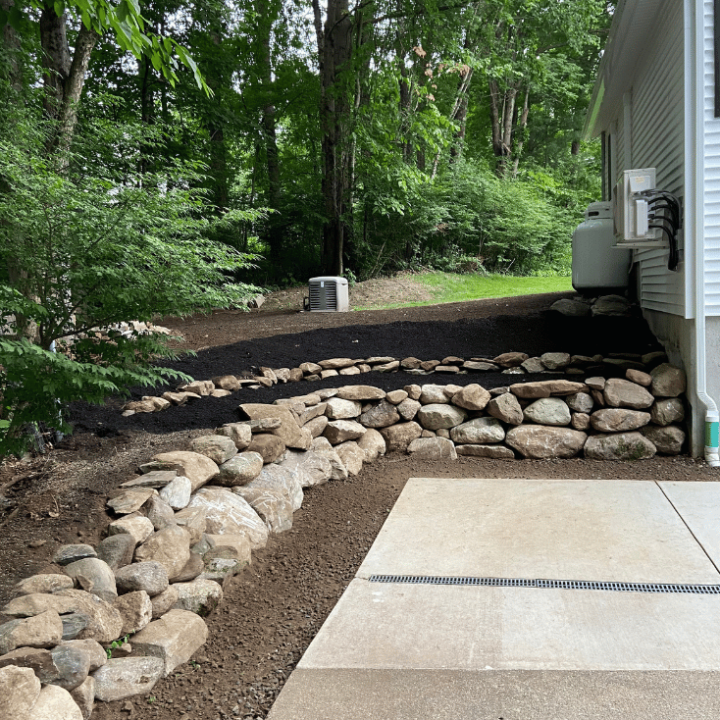 Retaining Walls - Hardscape - Atkinson NH
On your land, retaining walls have both practical and attractive uses. Hunter's Landscaping LLC can assist you if you need to level out sloping land, stop soil erosion, or just improve the appearance of your outdoor area. Our team of specialists is skilled at creating and putting in retaining walls that are not only strong and useful but also attractive and fashionable.
Natural stone boulders and precast concrete blocks are just a few of the products we provide. enabling us to build a retaining wall that precisely satisfies your requirements and style. Our designers work closely with you to comprehend your tastes and goals in order to make sure that your new retaining wall blends in with the rest of your hardscape and landscape features. Your retaining wall will be long-lasting because we only use the best components and construction methods. Our team is dedicated to exceeding your standards with results and incomparable customer service.
Residential Excavation & Skid Steer Work - Atkinson NH
At Hunter's Landscaping LLC, we provide a variety of services to ensure the success of your endeavor. Even the most difficult residential excavation projects can be completed thanks to the experience and understanding of our team of professionals. Grading the site, clearing it of any obstructions or waste, and ensuring proper drainage to avoid water damage are a few of these services.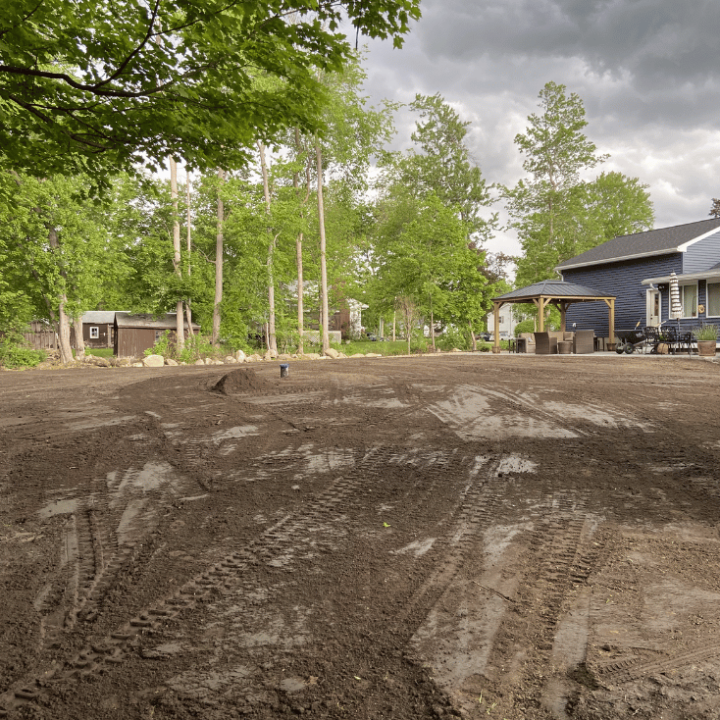 Transform your Backyard today!
Our comprehensive landscaping services include design, build, hardscaping, landscaping, and
stunning lighting solutions, creating exceptional outdoor living spaces.