Hampstead NH
Lighting Services
Bring your Backyard to Life at Night! Extend the use and
Functionality of your Outdoor Living Spaces.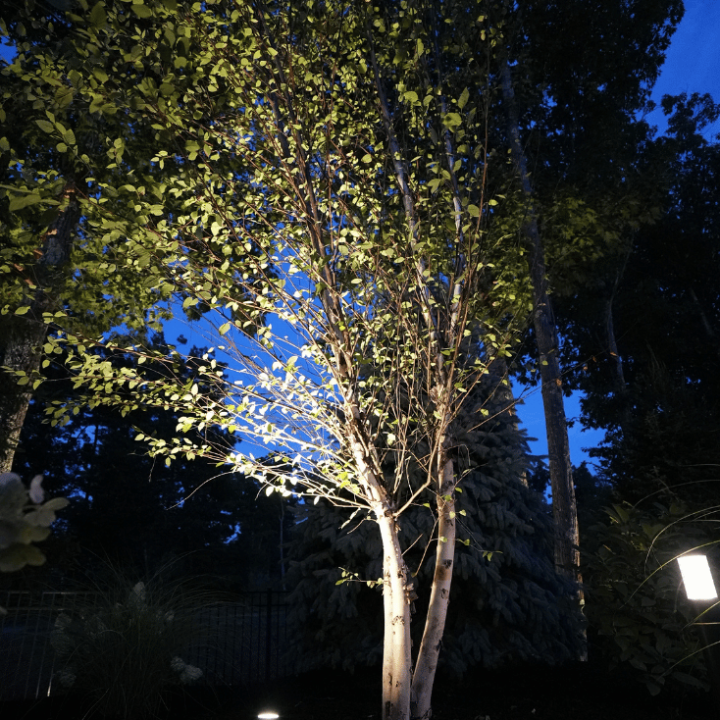 Lighting Design & Installation - Hampstead NH
Installation and planning of lighting are essential components of your outdoor living experience. After our team decides how to use an outdoor living area, we will create the lighting to improve its use, appearance, and safety at night.
Our installation procedure is quick and effective, causing as little disruption to your landscape as possible while producing excellent outcomes. We are aware that every property is different and needs a special lighting design to improve both its aesthetics and utility. We take great pleasure in our focus on detail and dedication to offering top-notch service. We have the knowledge and expertise to go above and beyond your expectations, whether you need lighting for your house, place of business, or outdoor living area.
Residential UpLighting - Hampstead NH
Residential uplighting is a special method to improve the appearance and atmosphere of your house. Your landscape and buildings gain a dramatic touch, highlighting important aspects of your property. Uplighting can create a cozy and welcoming atmosphere for your guests with the correct placement and design. To guarantee a faultless installation that will last for years to come, we only use the best materials and cutting-edge technology. Count on us to add vitality to your house with our professional residential up-lighting services.
Residential uplighting can enhance your property's aesthetics while also enhancing security in your house. Potential intruders are discouraged by the illumination of your home's exterior and the nearby area, making your residence a less likely target. To ensure your full satisfaction, we handle every element of the installation process, from choosing the appropriate fixtures to assisting you in pairing the lighting with your phone.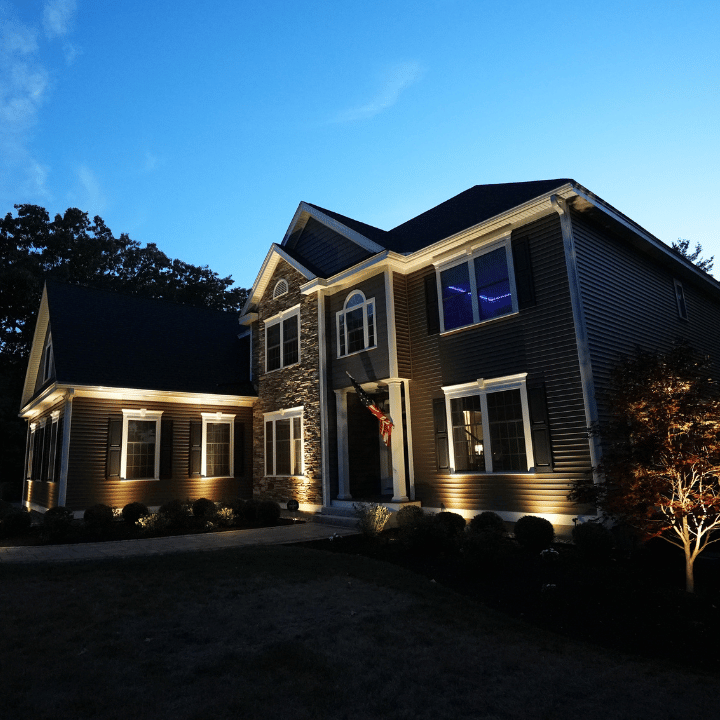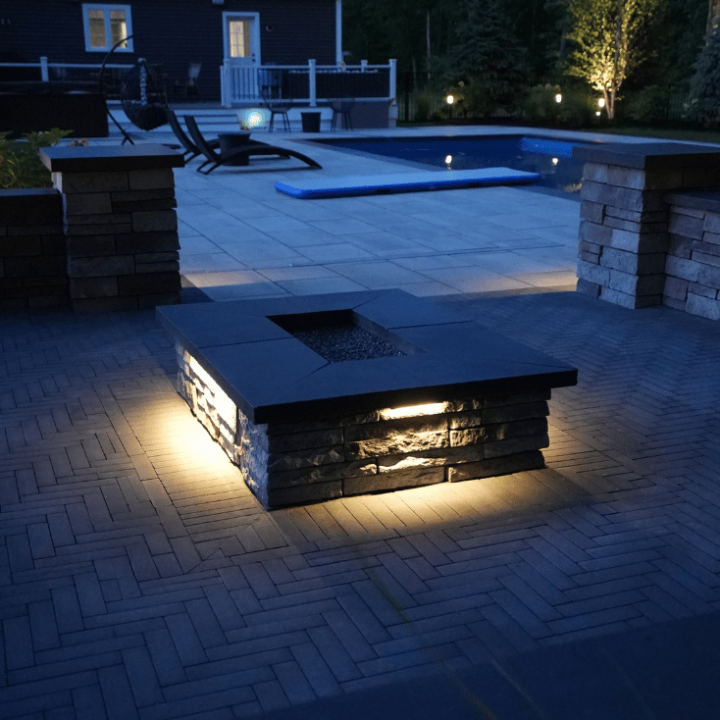 Hardscape Lighting - Hampstead NH
A variety of choices are available through our hardscaping lighting service to enhance the beauty of your outdoor area. Decorative elements like patios, decks, pathways, and retaining walls can all have hardscape lighting.
To guarantee the longevity and durability of your lighting system, we only use the highest-quality components and fixtures. With our experience and attention to detail, you can be sure that your lighting system will be both aesthetically pleasing and functional.
Walkway & Path Lighting - Hampstead NH
Walkway path lighting can make a significant difference in the look and functionality of your outdoor space. Not only does it provide a safe and secure walkway for your guests, but it also adds an elegant touch to your property.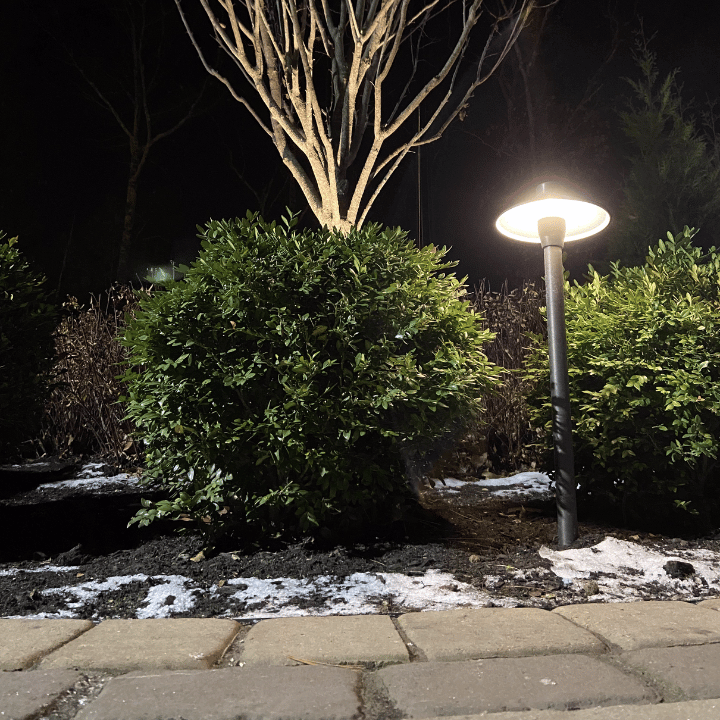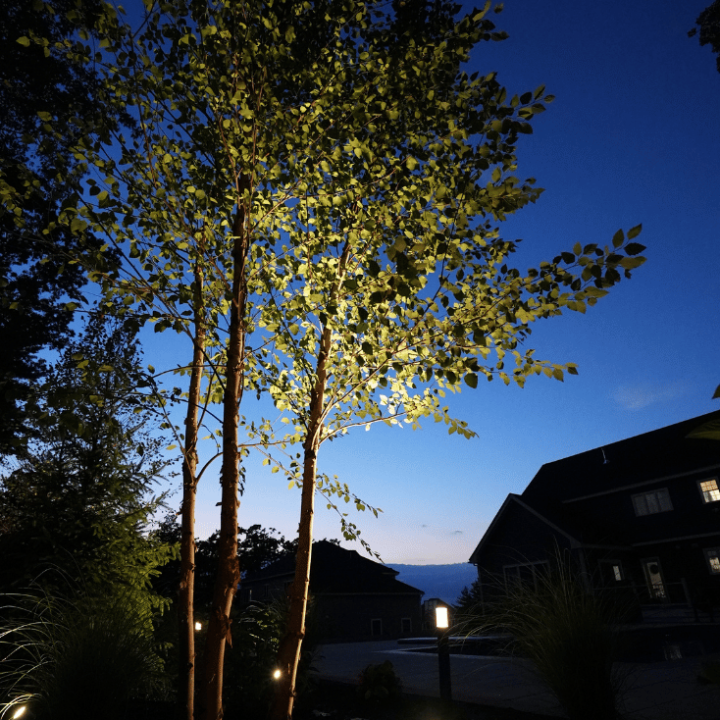 Tree Uplighting - Hampstead NH
Your property can be transformed by tree lighting services, which will give your external area a magical atmosphere. Our tree lighting services enhance your external space's beauty while also enhancing security and safety. A secure environment for visitors to traverse your property at night is made possible by illuminated trees, which also deter would-be intruders.
Warm and cool lighting choices, as well as movable colors and effects, are all part of the variety of lighting options we provide. Together, we will develop a lighting plan that enhances your home's aesthetic appeal and draws attention to its distinguishing features. We have the knowledge and experience to make your idea a reality, whether you're looking to make a subtly elegant statement or a blatant one with your outdoor lighting.
Transform your Backyard today!
Our comprehensive landscaping services include design, build, hardscaping, landscaping, and
stunning lighting solutions, creating exceptional outdoor living spaces.