Pelham NH
Lighting Services
Bring your Backyard to Life at Night! Extend the use and
Functionality of your Outdoor Living Spaces.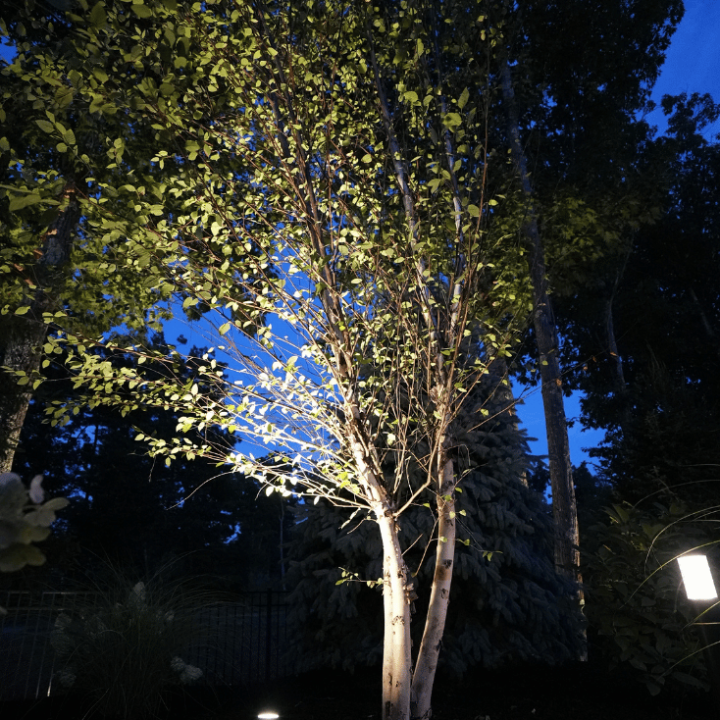 Lighting Design & Installation - Pelham NH
Your external space won't be complete without carefully planned and expertly installed lighting. Our team will create the outdoor lighting to improve the space's functionality, aesthetics, and security once its intended purpose has been established.
Quick and effective, our installation procedure will leave your landscape looking better than ever. Every home is different, and to bring out its best features and aesthetic qualities, it needs a special illumination design from us. We are dedicated to exceeding our customers' expectations at every turn. We have the expertise to meet, and even exceed, your expectations when it comes to lighting for your house, business, or outdoor living area.
Residential UpLighting - Pelham NH
Residential uplighting is a one-of-a-kind approach to renovating your home's aesthetic. It's a great way to draw attention to the best parts of your environment and building design. Uplighting can be used to create a cozy and welcoming atmosphere for your visitors if it is strategically placed and designed. To guarantee a flawless installation that will last for years to come, we only use the finest quality products and cutting-edge technology. You can rely on our professional residential up lighting services to bring your property to life.
Residential up lighting can do more than just make your house look better; it can also make it safer. Lighting up the outside of your house and the garden can discourage burglars by making your property look less inviting. We take care of everything during the installation process, from choosing the appropriate fixtures to helping you sync the lights with your phone.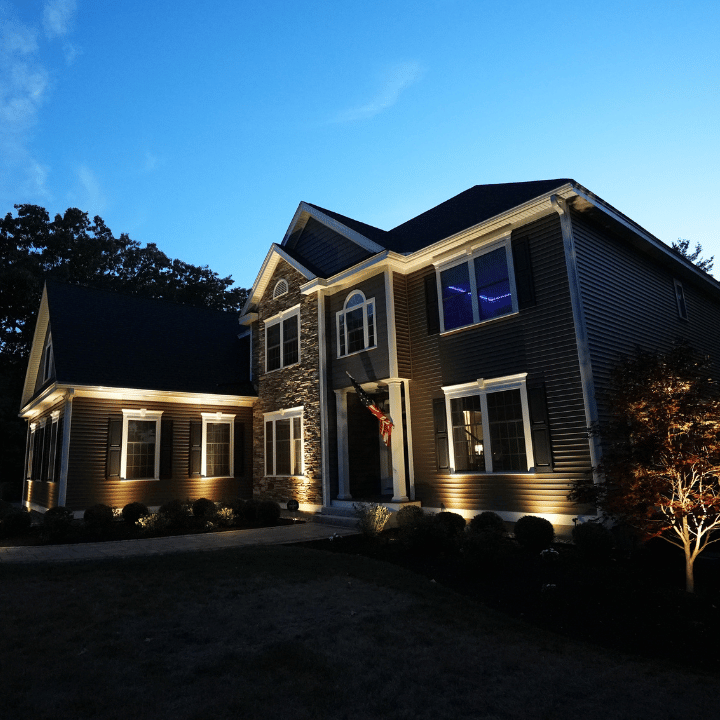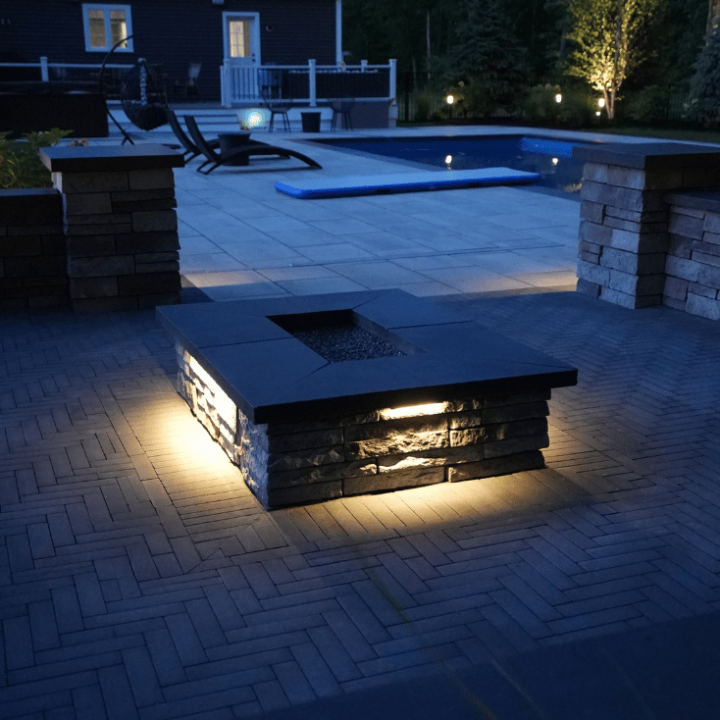 Hardscape Lighting Services - Pelham NH
You can choose from a variety of fixtures when you use our hardscaping lighting service. Patios, decks, pathways, and retaining walls are just some of the hardscaping elements that can benefit from illumination.
To make sure your lighting system lasts for a very long time, we only use the best components and fixtures available. Our experience and skill ensure that your lighting system will serve its purpose while also looking great.
Walkway & Path Lighting - Pelham NH
Adding walkway path lighting can completely transform the feel and utility of your garden or outdoor area. It not only gives your property a more refined look, but it also makes sure your guests can stroll safely and securely.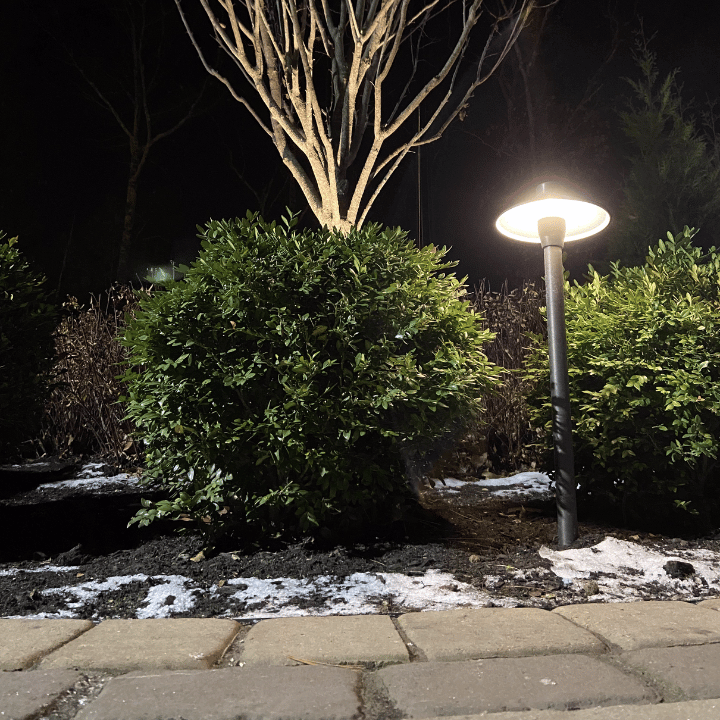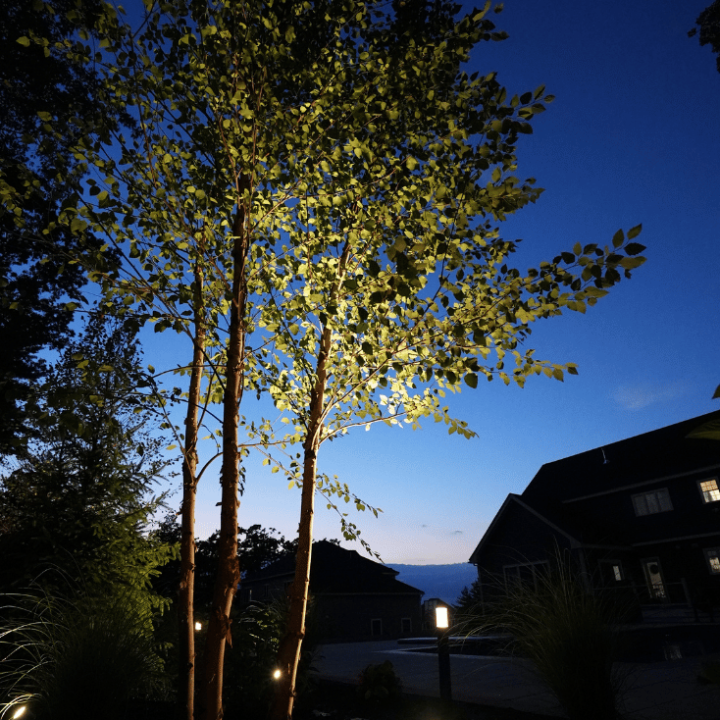 Tree Uplighting - Pelham NH
A magical atmosphere can be created on your land by using tree lighting services. Our tree lighting services enhance the attractiveness of your outdoor area while also enhancing security and safety. A safe setting for visitors to explore your property at night is made possible by illuminated trees, which also serve to ward off potential trespassers.
We provide a variety of lighting choices, such as warm and cool lighting, as well as alterable colors and effects. We will collaborate with you to develop a lighting plan that enhances your property and draws attention to its distinctive characteristics. We have the knowledge and experience to realize your vision, whether you want to add a subtly elegant touch or make a strong statement with your exterior lighting.
Transform your Backyard today!
Our comprehensive landscaping services include design, build, hardscaping, landscaping, and
stunning lighting solutions, creating exceptional outdoor living spaces.