Hampstead NH Landscaping Services
Professional Landscape Design, Installation and Maintenance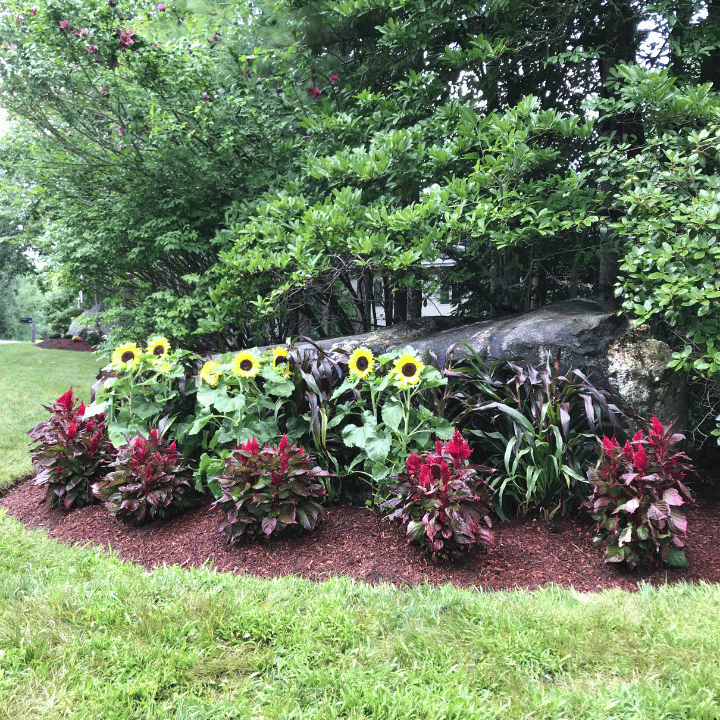 Full Service Property Maintenance - Hampstead NH
To keep your environment vibrant, healthy, and always in top shape, we provide a variety of services. Among our offerings are:
Spring and Fall Cleanup: In order to ensure a healthy start to the growing season and a tidy close to the year, our team will remove leaves and other debris from your grass and landscape.
Irrigation: We provide full installation, repair, and upkeep services for irrigation systems to keep your lawn well-watered and robust.
Fertilization and Turf Care: We use top-notch fertilizers and tried-and-true methods to make sure your grass is strong, lush, and green throughout the entire growing season. Fertilization and turf care.
Weekly Property Maintenance: Your grass will be mowed, edged, and trimmed each week as part of our team's weekly property maintenance to make sure it always looks fantastic and presentable.
Cleaning of Flower Beds: We'll clear your flower beds of weeds and other clutter so that your plants have room to expand and flourish.
Installation of yearly Flowers: To bring color and vibrancy to your property, choose from a variety of yearly flowers we have available. For your property's curb appeal, our team will create and install lovely flowers.
Landscape Installation - Hampstead NH
To help you realize your ideal environment, we provide professional landscape installation services. From the initial consultation to the final installation, our skilled team will collaborate with you at every stage to make sure your landscape turns out precisely the way you imagined it would.
We offer a variety of landscape installation services, such as planting trees, shrubs, and flowers, laying sod or seeding new grass, laying mulch and another ground cover, setting up garden beds, and setting up other landscaping elements.
To ensure that your landscape appears stunning and remains healthy for many years to come, we only use the best materials and plants. Additionally, our team will give you professional guidance on how to maintain your new landscape so that you can appreciate it for many seasons to come.
Whether you want to redesign your current outdoor space or build a completely new one, we have the knowledge and tools to make your idea a reality. Make an appointment with us right away to begin planning your landscape installation job and for a consultation!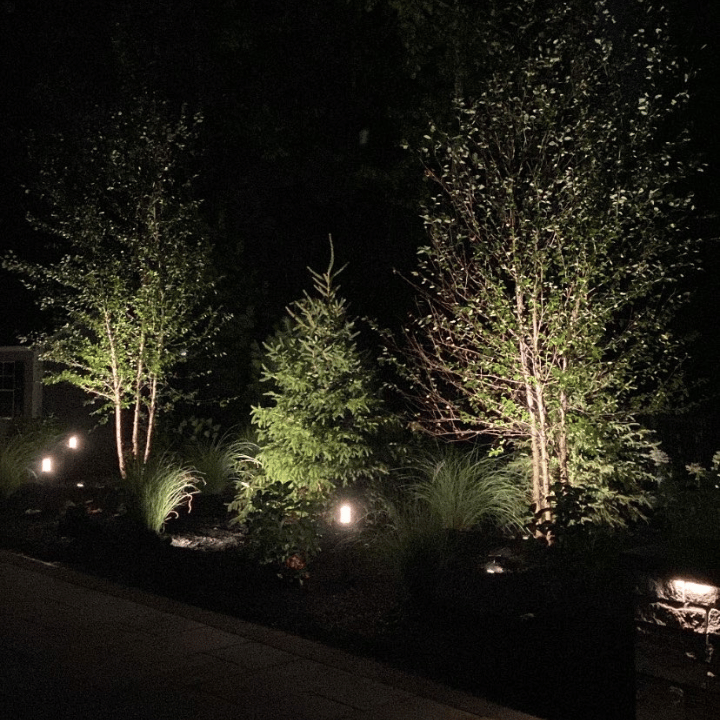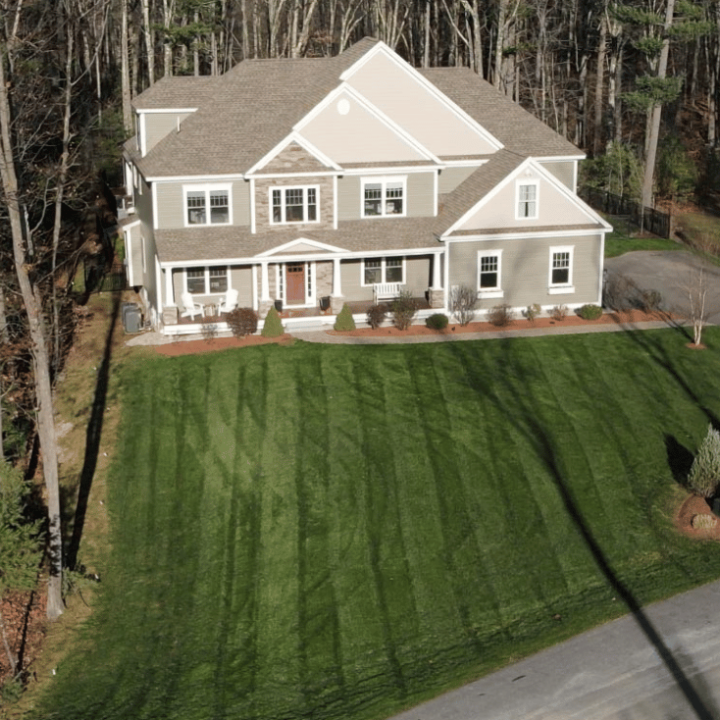 Lawn Installations Services - Hampstead NH
At Hunter's Landscaping LLC, we specialize in providing top-quality lawn installation services to transform your outdoor space into a lush and healthy oasis. Our experienced team uses the latest techniques and equipment to ensure your lawn is installed correctly allowing for optimal growth.
Lawn Installation & Hydroseeding: We provide professional lawn installation and hydroseeding services to ensure your lawn is healthy and vibrant.
Irrigation System Installation: Our irrigation system installation services ensure your lawn stays well-watered. Ask us about pairing your irrigation system to your phone
Existing Lawn Rehabilitation: We have the team and resources to repair any lawn.
Irrigation Installation Services - Hampstead NH
A healthy, vibrant grass and landscape require regular maintenance, which includes installing an irrigation system. To maintain healthy and well-watered grass, we provide expert irrigation system installation services.
To ensure that your irrigation system is suited to your particular requirements, we consider variables like soil type, sun exposure, and plant kind when installing it. In order to maintain the health of your grass and landscape, as well as to conserve water and lower your water bill, we strive to design an effective irrigation system.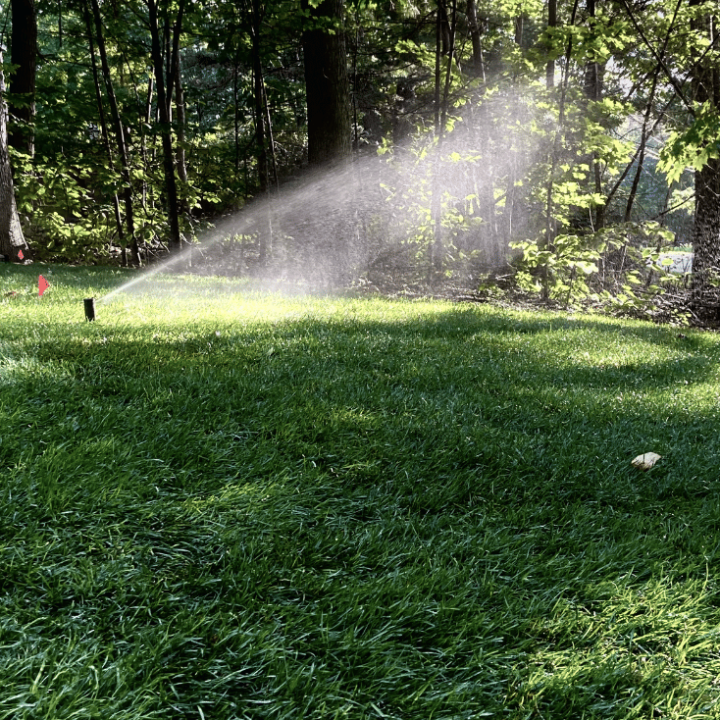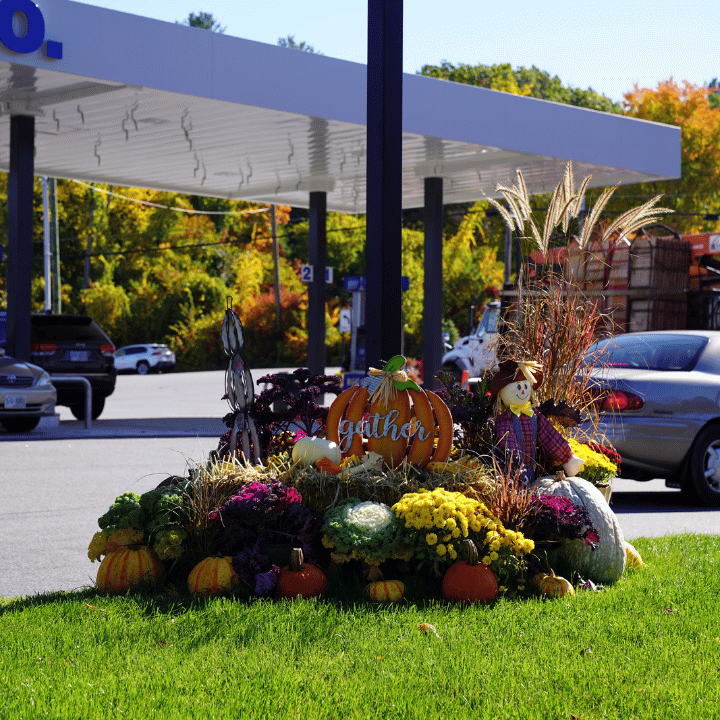 Annual Flower Services - Hampstead NH
Your home or business property will look better and be more vibrant thanks to our flower services.No matter if you want to add a pop of color to your current landscape or design a gorgeous new flower bed, we can assist.
For those who want to use their outdoor area to make a statement, our annual flower installation service is ideal. Throughout the spring, summer, and autumn seasons, our staff is capable of designing and installing a stunning variety of annual flowers.
Transform your Backyard today!
Our comprehensive landscaping services include design, build, hardscaping, landscaping, and
stunning lighting solutions, creating exceptional outdoor living spaces.